Now a New York Times® best seller!
Email us at:
info@thenormalbar.com
The Normal Bar

Authors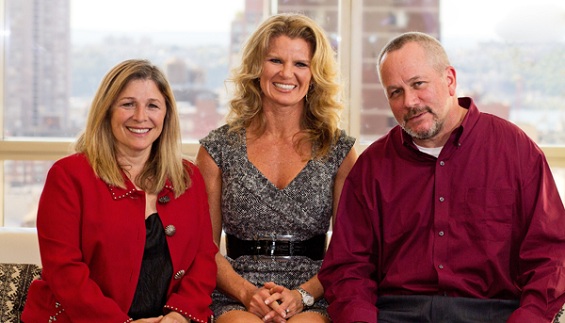 Chrisanna Northrup
is the creator of
The Normal Bar
project, and one of the book's co-authors. She thinks of herself as a typical woman in a long-term marriage who is on a quest to determine what is normal in today's relationships. Chrisanna has brought together a highly credentialed team of experts to discover how the rest of the world survives and thrives in relationships.
Chrisanna is also a wellness entrepreneur, Founder/CEO of YOU Got Challenged! Inc., a customized online program designed to motivate, inspire, and hold people accountable to change their current normal to a healthier one.
To contact Chrisanna, please e-mail her at: chrisanna@thenormalbar.com, or visit her website www.chrisannanorthrup.com.

Pepper Schwartz
is a Professor of Sociology at the University of Washington and received her Ph.D. in Sociology from Yale University. She is a co-author of
The Normal Bar
and national Love & Relationship Expert & Ambassador for AARP and PerfectMatch.com. She is the author of 16 books (the latest of which is Prime: Adventures and Advice on Love, Sex and the Sensual Years, HarperCollins, 2007). She is Past President of the Society for the Scientific Study of Sexuality and wrote the "Sex and Health" column for Glamour magazine for seven years. She blogs for Bewell.com, Psych.Today.com, Triporati.com, and the Seattle Post Intelligencer. She has appeared on such television programs as The Oprah Winfrey Show, The Today Show, Dateline and Dr. Phil, and Lifetime.

James Witte
is a Professor of Sociology and Director of the Center for Social Science Research at George Mason University; he received his Ph.D. in Sociology from Harvard University. He is
The Normal Bar
's third co-author. His expertise includes survey research methods, the sociology of the Internet, and the study of economy and society, family and statistics. He is the co-creator of OnQ (On-line Questionnaire Survey).
Our Team
Roy P. Pargas
is a Professor with a Ph.D. in Computer Science from the University of North Carolina at Chapel Hill. Dr. Pargas is our lead programmer. His expertise includes co-creator of the highly successful and widely used (On-line Questionnaire Survey).
Stacy D'Aguiar
Born in Washington D.C., D'Aguiar became an artist at an early age. Besides illustrating for
The Normal Bar
, she creates fabulous works on canvas, metal and wood. Her passion for life and nature continues to inspire her point of view and achieve the versatility to work across a spectrum ranging from surrealism to abstract. You can view more of her work at unreal-art.com
Glenn Bautista
is a Technology Consultant in various industries assisting
The Normal Bar
with its software development and technology. Glenn is Co-Founder and CTO of YOU Got Challenged!, Inc. (yougotchallenged.com), an online platform designed to challenge a individuals towards a better lifestyle. Prior to partnering with Chrisanna on
The Normal Bar
and YOU Got Challenged!, Glenn worked for 15+ years for one of the largest insurers in the US, helping the company develop its online presence. His decision to give up his position as the firm's Senior Software Engineer has allowed him to combine his two greatest passions in life -- technology and helping others achieve their goals.